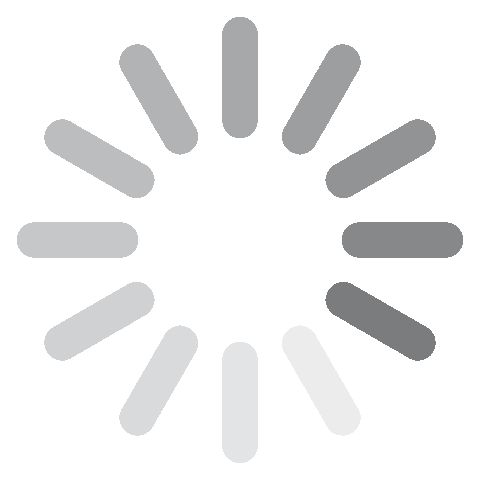 Period up to July 23, 2023
Period up to July 23, 2023
Period up to July 23, 2023
Period up to July 23, 2023
We are located in Korea to help students. It will be much easer for students to find universities
Simple Application Process
We are located in Korea, so it will be much easier for you to find the perfect place to stay. We have plenty of accommodations choices.
With HeyKorea, find deals on everything you need such as language tests, flights, advice, and more.
Free Admission Counselling
Get expert advice on universities, scholarships and programs, applications, visa, and travel.
Simplify the visa process with advice from your coordinators.
Obtain scholarships and additional financial support opportunities.
Receive 1-on-1 support from our advisors.
There are more than 100 schools combined in Seoul and out of Seoul, let us assist you to select the best school fit for your study in Korea. We work with the best language schools in Korea and have helped many students to study and settle down in Korea.
We have experienced many students with very different conditions during the past 3 years.
Come to Korea easier with us!
TOP UNIVERSITIES
If you are looking to improve your career and become a standout professional, studying in South Korea is an excellent choice!
Do I need a student visa?

If you are from one of eligible countries, it is possible to apply for a 10-week Korean language school program and stay in Korea for less than 90 days without the need to apply for a student visa. A student visa is necessary if you plan to study in Korea for a duration of 6 months or longer. This requirement ensures that you have the appropriate legal permission to pursue your studies in the country.

I get the admission but what happens if I can't travel to Korea due to visa problem or medical issue, etc.?

No worries! If you are unable to travel to Korea, you should immediately reach out to one of our coordinators. We are here to assist you with options such as delaying your application to a later term or helping you obtain a refund. Please keep in mind that the specific terms and conditions may vary depending on the school you have chosen. For more detailed information, please don't hesitate to contact us!

Am I able to seek further assistance while I am staying in Korea?

We are dedicated to providing continuous support and assistance throughout your stay in Korea. Our team collaborates closely with our partner schools and accommodation providers to ensure that your experience is maximized during your time here. Whether you need guidance, advice, or any other form of support, please feel free to contact us. We are committed to going above and beyond to help you with any assistance you may require.

When can I apply for a Korean language school?

The Korean language school terms typically commence in March, June, September, and December. It is important to note that the application deadline for these terms is generally set three months prior. However, we recommend reaching out to us as early as possible to obtain detailed information about the application process. For certain countries ,Ghana, Nigeria, Nepal, Myanmar, Bangladesh, Vietnam, Mongolia, Sri Lanka, Uzbekistan, Ukraine, Iran, Egypt, India, Indonesia, Kazakhstan, Kyrgyzstan, Thailand, Pakistan, Peru, the Philippines, Guinea, Mali, Ethiopia, Uganda, Cameroon, we advise contacting us one to two semesters in advance. This earlier timeline allows for additional processing time and ensures that you have sufficient time to complete the necessary procedures.

Why do FAQs matter?

FAQs are a great way to help site visitors find quick answers to common questions about your business and create a better navigation experience.

What is an FAQ section?

An FAQ section can be used to quickly answer common questions about your business like "Where do you ship to?", "What are your opening hours?", or "How can I book a service?".

Where can I add my FAQs?

FAQs can be added to any page on your site or to your Wix mobile app, giving access to members on the go.

How do I add a new question & answer?

To add a new FAQ follow these steps: 1. Manage FAQs from your site dashboard or in the Editor 2. Add a new question & answer 3. Assign your FAQ to a category 4. Save and publish. You can always come back and edit your FAQs.

How do I edit or remove the 'Frequently Asked Questions' title?

You can edit the title from the FAQ 'Settings' tab in the Editor. To remove the title from your mobile app go to the 'Site & App' tab in your Owner's app and customize.

Can I insert an image, video, or GIF in my FAQ?

Yes. To add media follow these steps: 1. Manage FAQs from your site dashboard or in the Editor 2. Create a new FAQ or edit an existing one 3. From the answer text box click on the video, image or GIF icon 4. Add media from your library and save.

Can I study in Korea without a TOPIK (Test of Proficiency in Korean) certification?

Certainly, you can study in Korea without a TOPIK (Test of Proficiency in Korean) certification. Many Korean language programs and universities offer language courses for international students, and TOPIK certification is not always a strict requirement for admission. However, the specific admission requirements may vary depending on the countries' institution and the program you are applying to, so it's essential to check with the individual school for their specific language proficiency requirements and application criteria.

When can I apply for a Korean language school?

The application deadlines for Korean language schools can vary depending on the specific school and program you are interested in. Generally, many language schools in Korea have multiple intake periods throughout the year, often corresponding to the academic semesters. The main intakes are typically in the spring (starting in March or April) and the fall (starting in September or October). It's important to check with the specific language school you are interested in to find out their application deadlines and requirements, as they can vary. Some schools may also offer summer or winter intensive programs with their own application timelines. Additionally, if you are an international student planning to study in Korea, you should also consider the visa application process and ensure that you have the necessary documents and approvals to study in the country. It's advisable to start your application process well in advance to meet all deadlines and requirements. Our HeyKorea team is here to assist you 100% with these processes.

When can I apply for a university in Korea?

To continue your studies at the bachelor's, master's, or PhD level, you have the opportunity to apply twice a year, during the fall and spring semesters. This biannual application process ensures flexibility and allows prospective students to align their educational goals with the appropriate semester intake. Whether you're pursuing an undergraduate degree, a graduate program, or a doctoral research endeavor, these two application cycles provide ample opportunities to embark on your academic journey in Korea.Contact us for morea information.

Is there any scholarship or financial support for Korean language school?

Unfortunately, there is no scholarship or financial support for Korean language schools.

Should I provide proof of my bank balance for the Korean language school?

Providing proof of your bank balance may be a requirement for some Korean language schools when applying for a student visa or admission. It is common for international students to demonstrate their financial capability to cover tuition fees and living expenses while studying in Korea. If you plan to enroll in two or more semesters at a Korean language school, you will be required to provide proof of financial stability, typically amounting to at least $10,000. This financial requirement is essential to ensure that you have the necessary means to sustain yourself throughout your academic journey in South Korea.